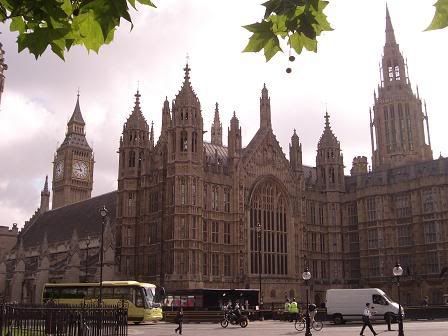 Big Ben & the Parliament Houses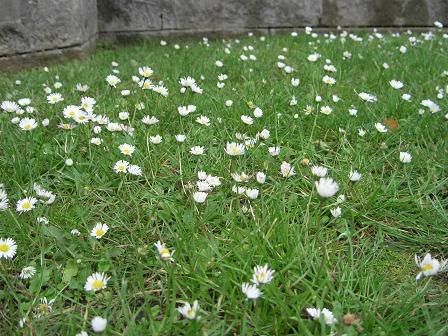 Westminster Abbey flowers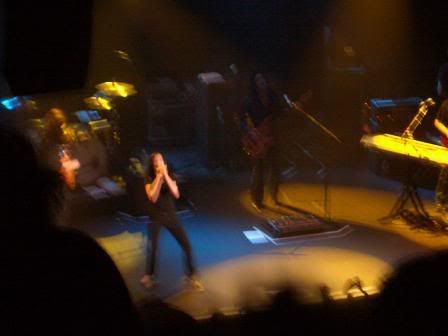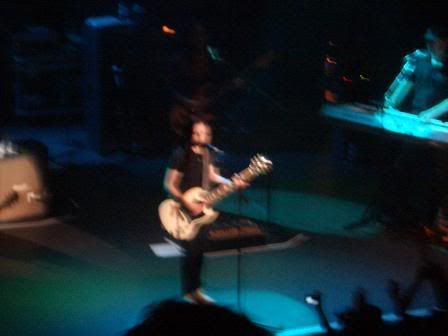 Dolores O'Riordan @ Koko
She shamelessly (but much to the delight of everyone) did some Cranberries stuf.
I hate her new look - rebonded dyed black hair and black skinny jeans and baby black polo tee but that woman really does have the voice of an angel.
Sadly, the average age of the crowd was abt 35 and the pple I spoke to were 2 sad probably gay middle-aged duds.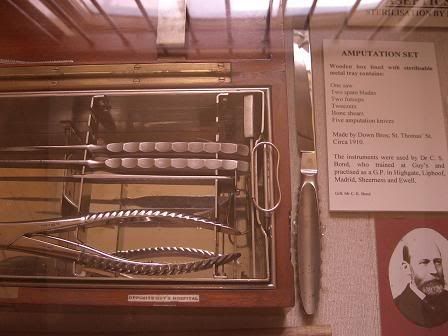 Just one of the many amputation sets from the Old Operating Theatre Museum and Herb Garrett.
It reads: 1 saw, 2 spare blades, 2 forceps, tweezers, bone shears, 5 amputation knives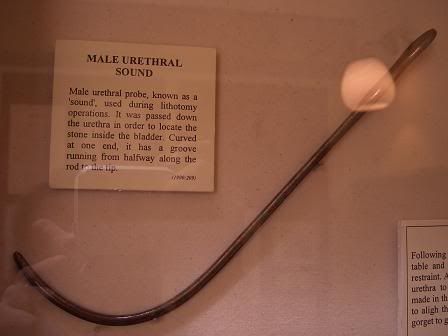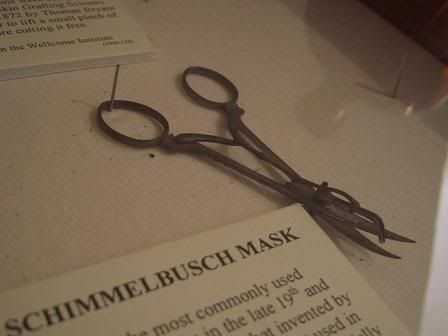 What they used for skin grafting in the 19th century.
You pick up the skin targetted with that section in the centre and then just snip it off with the normal scissor-like blades.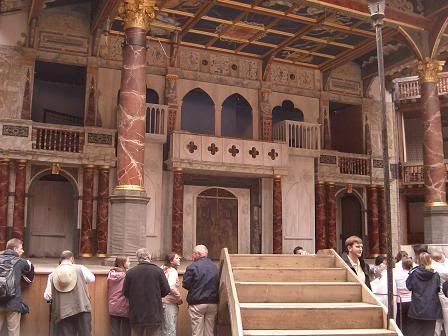 Shakespeare's Globe Theatre.
I finally got to see the Merchant of Venice! I remember having to play Portia for that one act we did in sec 2 and amazingly still remember all my lines. It rained though. I had to stand on my poor aching feet for 3 hrs in the rain, but it was all worth it!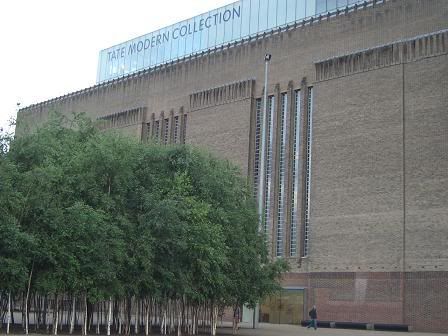 The rather disappointing Tate Modern. All the exhibitions I've seen of the Tate Modern were awesome, but this really wasn't that great.
I'd allocated half a day there but only managed to spend 3 hrs.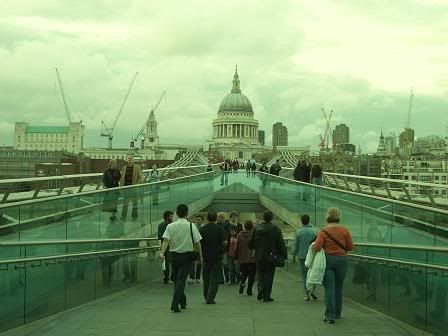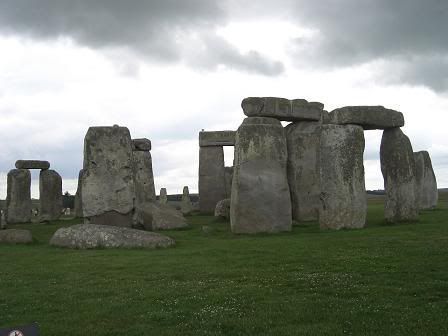 Stonehenge, just a bunch of stones really. No,
really
.
And then I was in Bath for my conference from the 18th - 22nd and it is amazing. It's like a Jane Austen and Charles Dickens land quaintly placed in a little European village in the middle of the countryside, but not forgetting a River Island and HMV in the city centre.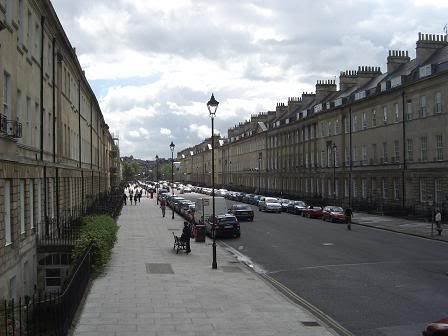 Because kaif said that everyone looked like they could have all been from the same country and I'm sure you care nothing for their names,
from L - R: Oman, Saudi Arabia, Singapore, 2 Surinames, 2 Thais, India
Mr Oman (Muhammed) and Saudi Arabia (Azaar) were my best friends during the conference - Muhammed really really reminded me of Nishal, the way they speak and their mannerisms are so similar ok I'm not kidding; and Azaar really reminded me of Fez from That 70s show, the hair was all there, trust me.
Our 'social' event - a game of skittles at a local pub.
I can imagine how terribly geeky it must seem to have 2 teams named Operators and Regulators, and...I have nothing to say to that.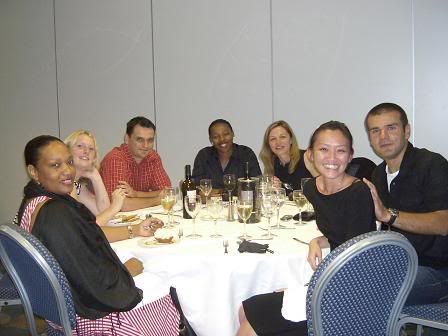 Most of the conference delegates might have come from developing or third world countries but their hearts and spirits put me to shame. Everybody I spoke to wanted to contribute to society, to make things better for 'their people', I got the impression money was really the last thing on their minds, even if it wasn't - everybody's favourite topic was how expensive everything was (and how English food was the worst food in the world). Being ard pple like that, it really inspires you, because you can feel that it's not all just talk and frills and make-believe. This one Nigerian, he'd been in the banking sector for 12 years and then one day he just suddenly decided that all that didn't mean shit to him and that's how he got into telecommunications, right at the bottom at the age of 39. I can safely say I know heaps more abt the business than him and he wasn't afraid to admit it. I've never met anyone keener and more humble and more driven to make a difference. The conference was really quite useless given how developed our frameworks are compared to these other pple, but it's definitely been the most valuable one I've been to. In those short 4.5 days, I think we all ended up definitely much more than just networking contacts, and I learnt something I doubt I'd have the opportunity to at home.
I remember having a 2 hr conversation on the last day, after everyone had rushed off to their trains and coaches, with this man from Dubai. We had just finished lunch and had abt a 3 hr wait till our trains arrived so we just sat in the empty restaurant talking. I don't remember his name or which company he was from, but I know for sure that it was one of the few moments in my life that I just wanted to go on talking forever. And no, it's not because he was goodlooking or anything like that, he was probably older than my father and not my type (or any of yours I'm sure) at all. We spoke abt religion, terrorism and Islam, the erosion of moral values, capitalism, books, human nature, fate, Singapore's missing identity,
everything
that pple normally talk abt with that air of superiority or self-importance or stubborness, and yet here was this man just talking abt them not trying to be smart, clever, impress his ideologies onto me or anything that could be sickening, and it was refreshing.
On the lone trainrides cross country, I constantly kept thinking abt how I wanted to be like them. Yes, money's always going to be an issue and a government job isn't exactly the most awe-inspiring glamourous job and pple are always going to subconsciously (or not) think 'oh cushy job with security, low pay and no prospects, Loser!' when I tell them which sector I'm from but when you meet pple like this, you want nothing more than to stick it up to the snobs and try to give a little. And I
really
hope I can at least achieve that little bit before breaking. I'm not terribly confident I can do it, but at least I'll try.
And then it was on to Suffolk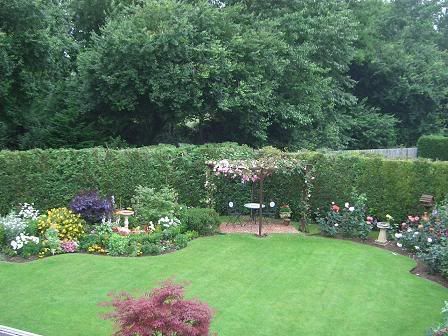 My aunt's lovely garden. My uncle planted every single thing in that garden, he even built the bird baths and that pavilion!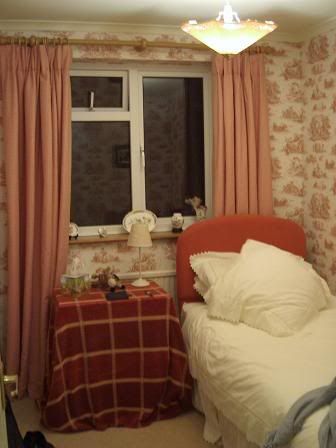 And the lovely room they had for me.
And then York to visit my cousins and nieces/nephews.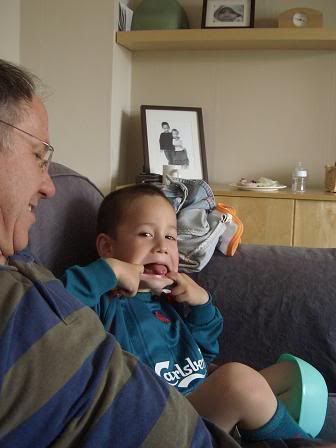 And back to London, safe from floods and storms. I managed to squeeze in Monty Python's Spamalot at the Palace Theatre and it was fantastic! It definitely couldn't beat the Holy Grail (which it was loosely based on) but it lived up to that as best it could on a stage.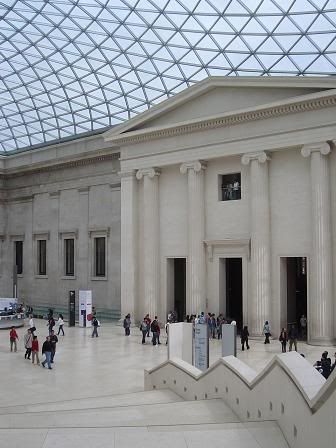 The extremely cool British Museum
[all in my head |

nostalgic]